Domestic Intelligent Die Casting Machine, Help Technological Power, Make Intelligence Simpler - Bengbu LongHua die casting machine Co., Ltd.
Views:7 Author:Site Editor Publish Time: 2017-10-04 Origin:Site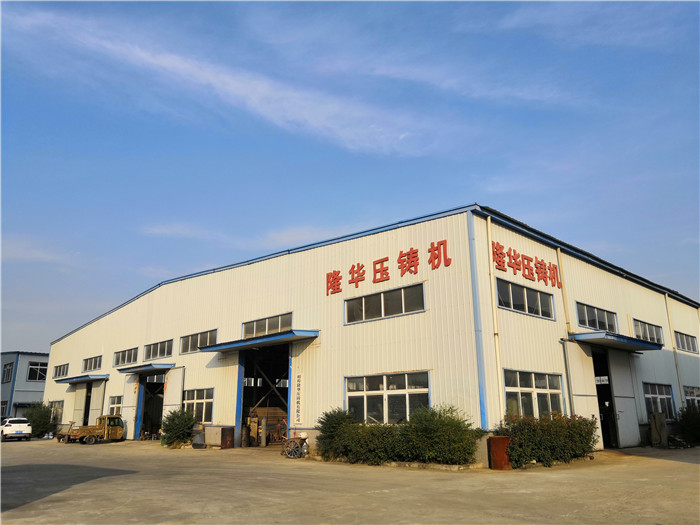 Longhua Die-Casting Machine, founded in Bengbu, Anhui Province of China, in 1982, is a professional high-tech enterprise engaged in the design, manufacture and sale of cold chamber die casting machine and die-casting peripheral equipment.
December 10, 2005, Wang Jinshan, Secretary of Anhui Provincial Party Committee, pointed out that "Longhua people shall strengthen science and technology, build reputation, value talents, and pursue independent innovation" during his visit to Longhua.
Bengbu Longhua was awarded the National Certificate of "High-tech Enterprise" from 2017 to 2020
Since 2006, we have established a production base of die casting machines with such institutes as Anhui Institute of Science and Technology, Chinese Academy of Sciences, Nanjing University, China University of Science and Technology and Tsinghua University to jointly develop and produce intelligent die casting machines.
Longhua series of die-casting machines was awarded the title of Superior Product by "First Ministry of Machine-Building Industry, the People's Republic of China ". They are the only products who have won the honor so far.
Longhua Intelligent Die Casting Machine Project has been awarded successively: State Intellectual Property Office: "37 invention patents, 57 utility model patents", "one national torch project", "two national high-tech product certificates", "standard demonstration unit of foundry machinery industry", "director unit of China Product Quality Association", "credit-abiding enterprise" and "entry and exit". Products exempted from inspection by mouth, Vice President Unit of Anhui Cross-border Electronic Commerce Association and other honors.
Longua intelligent die-casting machines are applicable to manufacture of automobile and motorcycle parts (engine cylinder block, cylinder head, crankcase, hinged door covers, oil pan, gearbox housing, gearbox end cap, dashboard, etc.), electric escalator handrail/steps, industrial/road/railway/air/agricultural machinery, spotlight shells, building material parts, furniture, aluminum arts, copper arts, magnesium alloy products, non-ferrous metal processed products and other die casting products.
Longhua products are exported to Brazil, Egypt, South Africa, Vietnam, Pakistan, Bangladesh, Uruguay, India, Russia, Kazakhstan, Kyrgyzstan, Ukraine, Iran, Iraq, North Korea, Japan, Ecuador, the United States, South Korea, Algeria, China Taiwan and other countries and regions.
Longhua's quality goal is that "Today's quality means tomorrow's market".
Domestic Intelligent Die Casting Machine, Help Technological Power, Make Intelligence Simpler